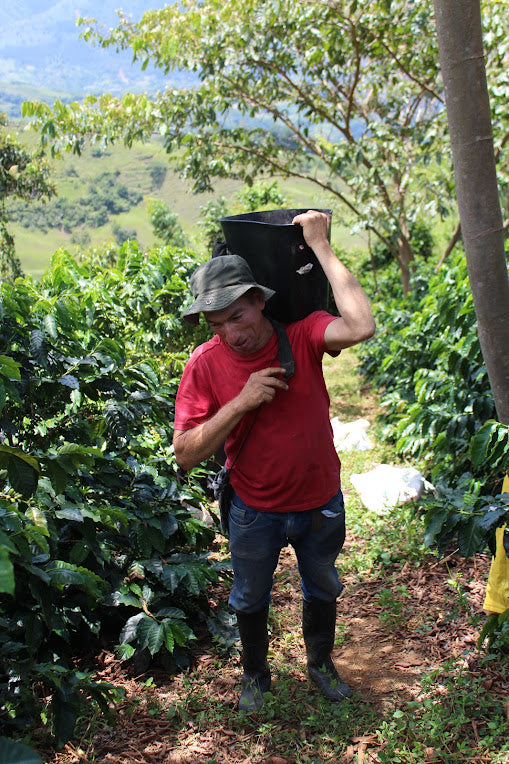 Finca La Maria is a beautiful coffee that we source directly from the family. 
About the Farm:

Finca La María has been producing coffee since 1945. The farm has been passed from one generation to another one throughout the years. It belonged to Gustavo Taborda, Adolfo's father during a period of 20 years from 1993 to 2013. Gustavo Taborda then sold the farm to his son Adolfo Taborda in 2013. Who moved from Amagá, a village closed by where he had another coffee farm to he village of Loma del Guamo in Titiribí town in Antioquia.
Today the Taborda Cortez family has a plantation of about 12,000 trees and the extended experience and many advantages on the good conditions of the soil have helped Adolfo and hifs family develop an exceptional coffee that deserves to be shown and recognized as such.
Notes of Green Apple, Red Grape, Chocolate covered almonds
Roast Level: Medium
Producing Family: Taborda Cortez Family
Origin: Colombia
Subregion: Southwestern Antioquia- Village Loma del Guamo- Titiribi Town
Elevation: 1600 masl
Variety: Red Castillo & Yellow Castillo
Process: Washed