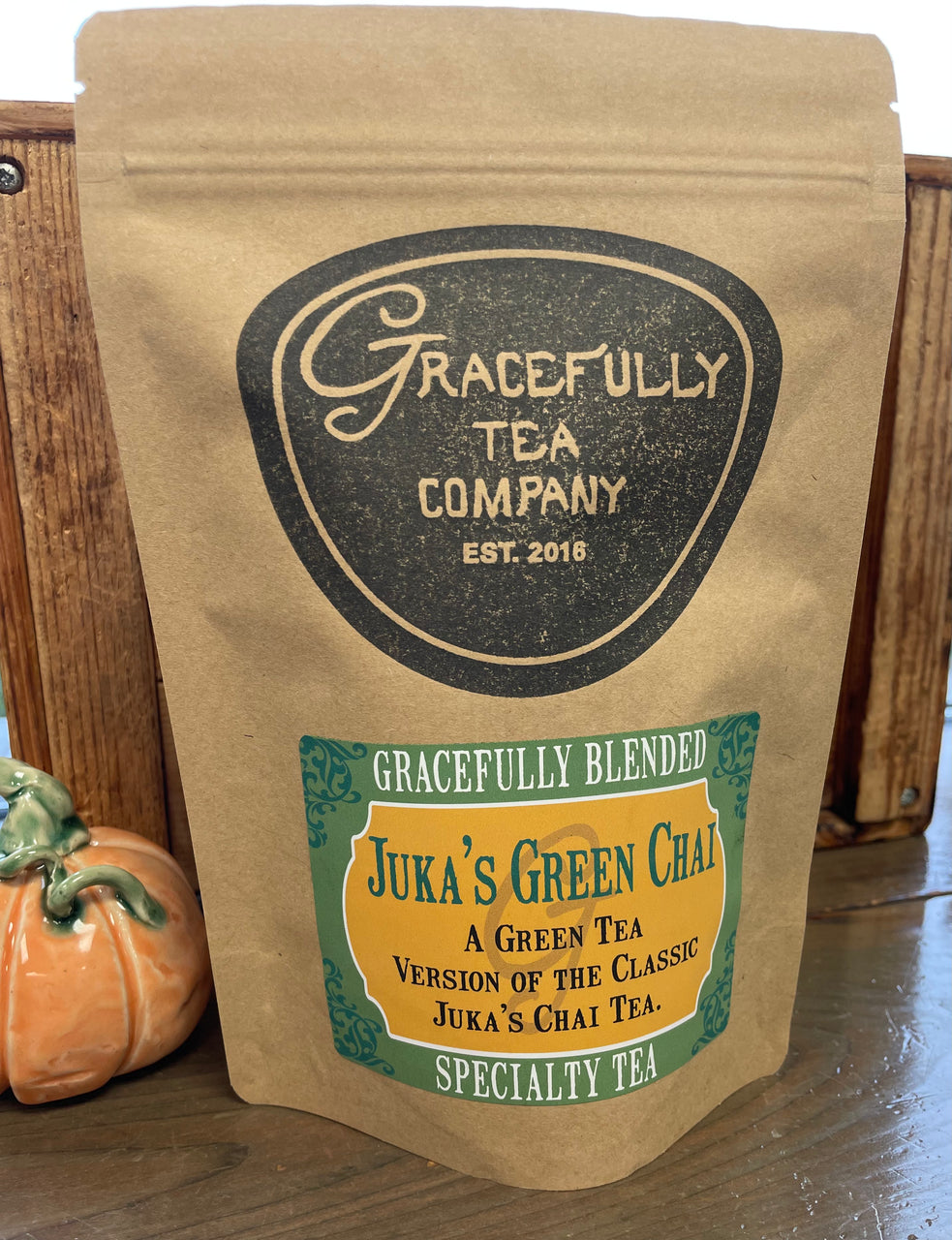 Juka's GRene Chai is derived from our classic Chai blend but made with Green Tea instead of traditional black. If you love our Juka's Chai and you want to try a fun twist on it, this one's for you!
Ingredients: green tea, cardamom essential oil, star anise, cinnamon essential oil, clove, cardamom, ginger and black pepper.
Steeping Directions: Heat filtered water to 195 F. Use 1.5 tsp of tea for 12 oz of water. Steep 4-6 minutes.