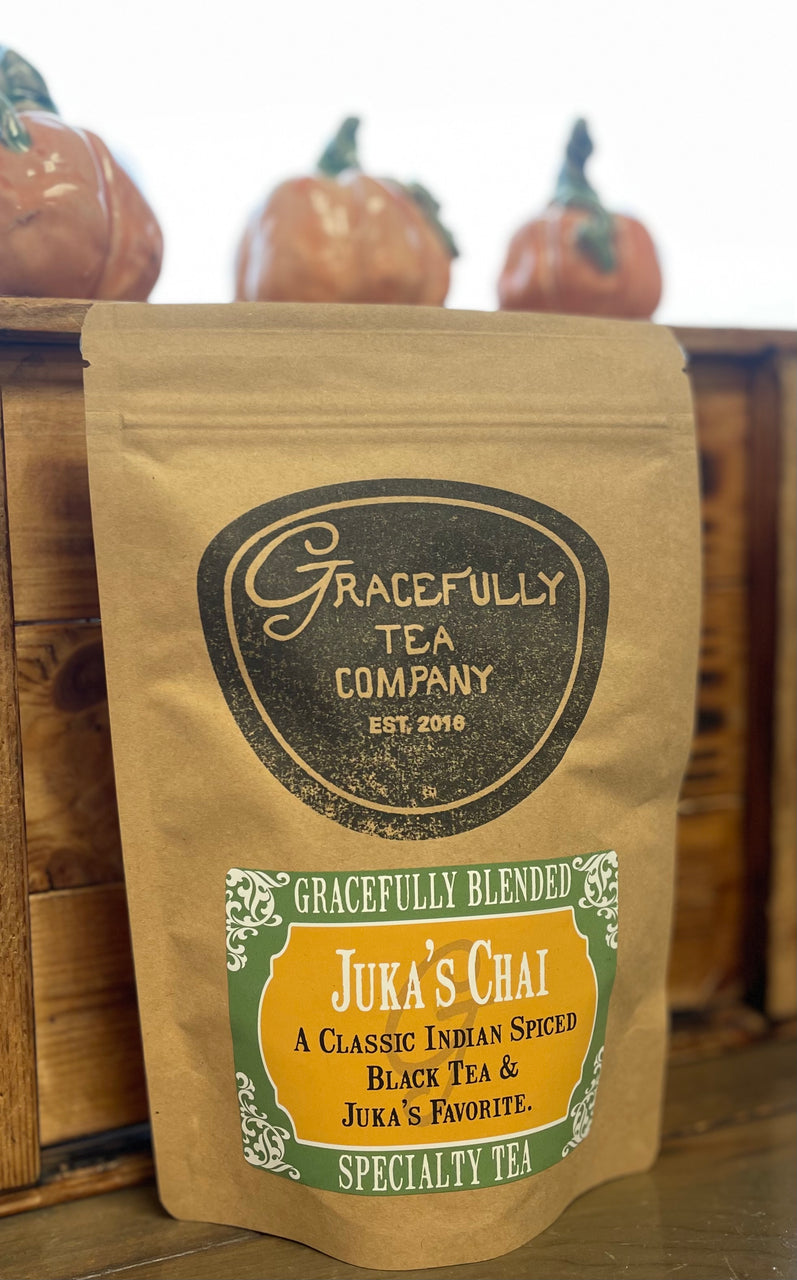 Long before Julie met Derek, she was strictly a tea person. Having never experienced specialty coffee or an actual proper cup of coffee before, Chai was the go-to warm drink of choice. This blend is rich and smooth on it's own but does well when you add milk and a sweetener.
Ingredients: Black Tea, cardamom essential oil, star anise, cinnamon essential oil, clove, cardamom, ginger and black pepper.
Steeping Directions: Heat filtered water to 195 F. Use 1.5 tsp of tea for 12 oz of water. Steep 4-6 minutes.
3.5 oz