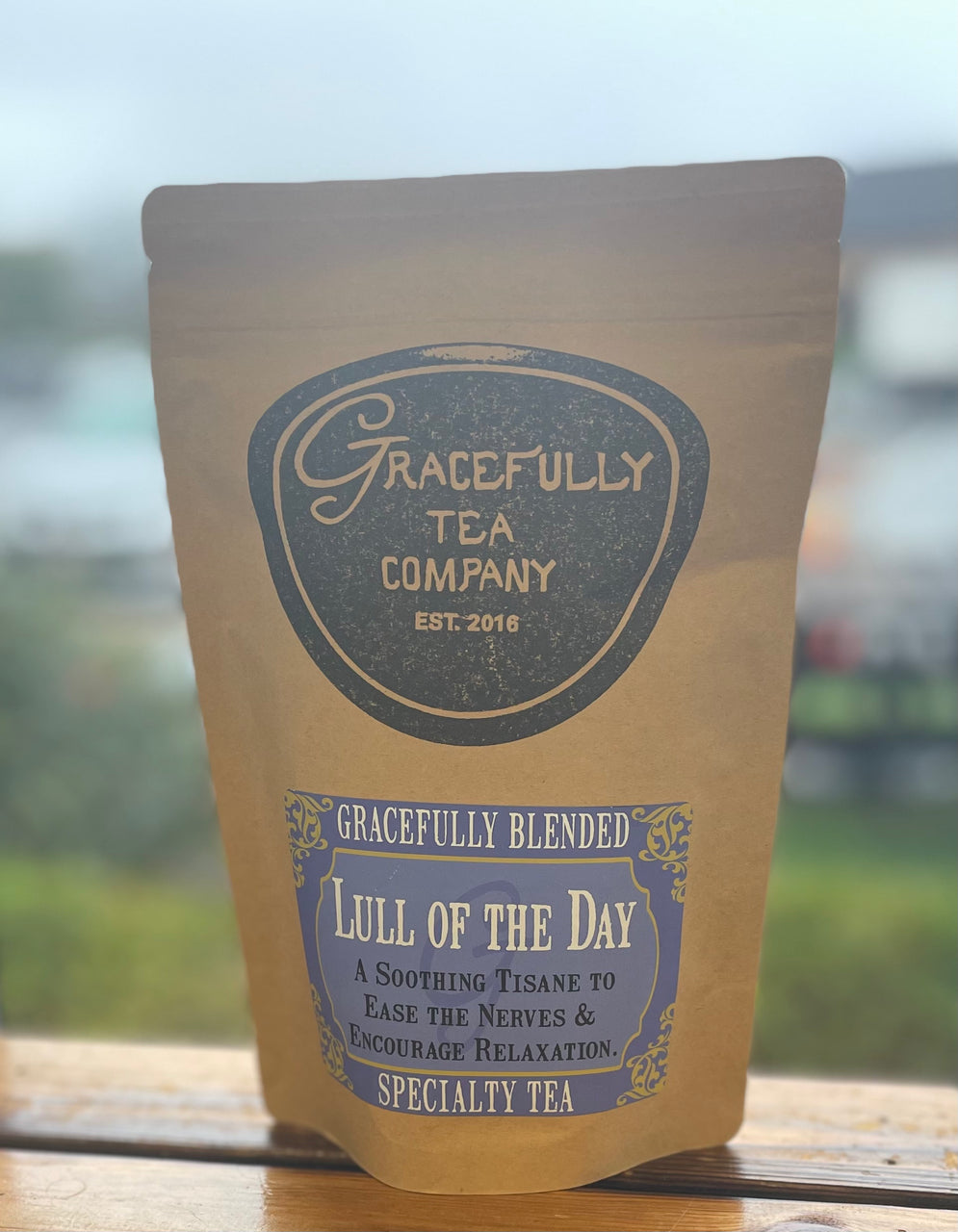 A soothing herbal blend to ease the nerves and encourage relaxation. 
Ingredients: Chamomile, Lemongrass, Marigold, Lavender, Ginger, Rose Hips, Orange Peel, Blue Cornflowers, Peppermint, Rose Petals & Sweet Orange Essential Oil.
Steeping Directions: Heat filtered water to 195 F. Use 2 tsp of tea for 12 oz of water. Steep 7 minutes.
85 g