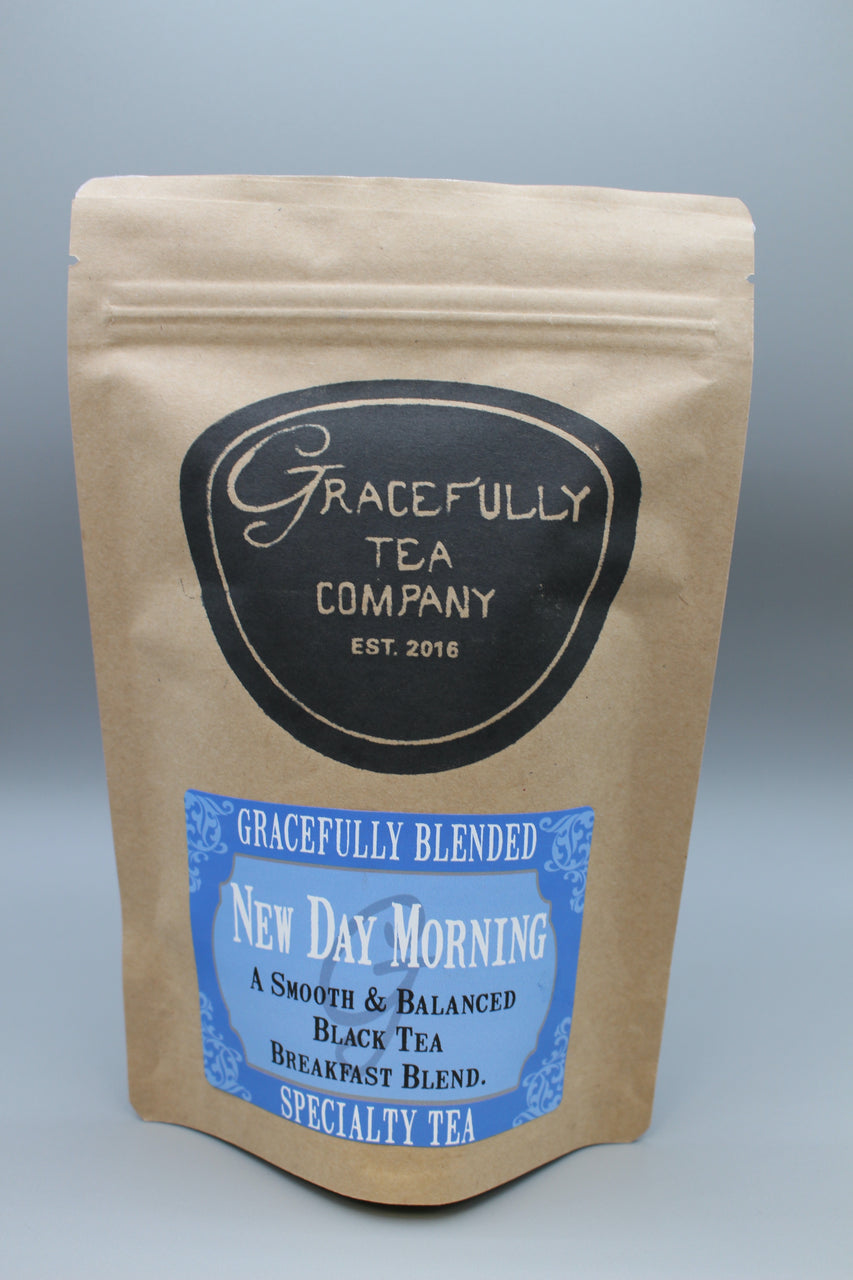 A unique breakfast blend that is medium bodied and balanced. If you typically like an new york breakfast blend, this tea is for you!
Ingredients: Assam, Ceylon & Darjeeling Black Teas.
Steeping Directions: Heat filtered water to 195 F. Use 1.5 tsp of tea for 12 oz of water. Steep 5-7 minutes.
4 oz