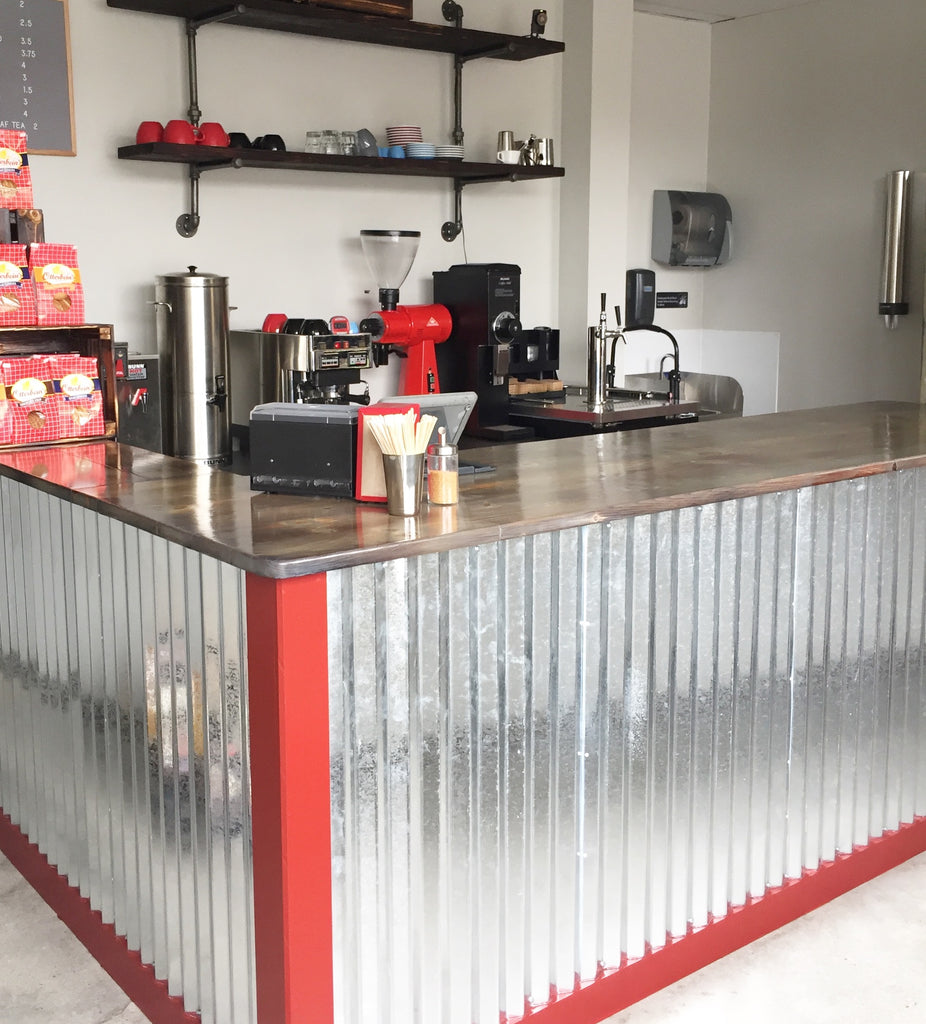 We're so happy to announce that our Cafe is (finally!!!) now open at the Roastery! 
Our hours are mon-fri 6am-11am
The Cafe address is the same as our roasting facility: 
2601 N. Rolling Road Suite 104
Windsor Mill, MD 21244 
(Located in Windsor Corporate Park)
Opening a cafe was never our plan from the inception of our business. However, after several months of people stopping in and thinking we were a cafe, we finally figured out that there is a need in our community of businesses and neighbors who want a better option for a coffee spot. The concept of our cafe is a simple, quick morning stop or you're welcome to hang out on a nice day at our picnic table (Like Fiona is in the picture below). 
We're glad to be open to the public for serving coffee now and hope to see all of our long time customers here soon!