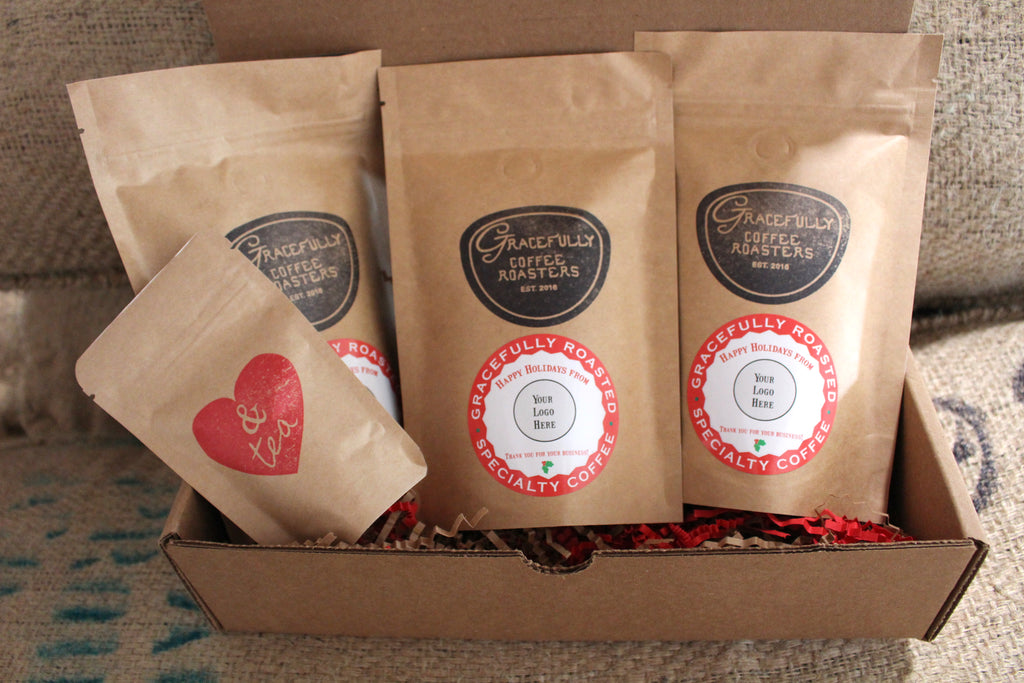 We're excited to show you our new Coffee Gift Boxes-new and improved from last year! 
We're ready to personalize coffee gift boxes for you whether you're planning for client gifting, employee gifts or just to send to an individual.
Each gift box comes with three coffees, an iced tea pack and wrapped with a personalized gift message from you. Also, the best part- it's shipped for free anywhere in the U.S.!
In addition to coffee gift boxes, we also have our Otterbein's Cookies + Coffee tins, t-shirts, tea gift boxes and gift cards. 
Please email us at info@gracefullycoffee.com for orders larger than 10 and do not hesitate to reach out with any questions! 
*Corporate Gift orders larger than 10 also include a personalized label on coffee bags (as pictured). 
We look forward to assisting with your gift giving this season!