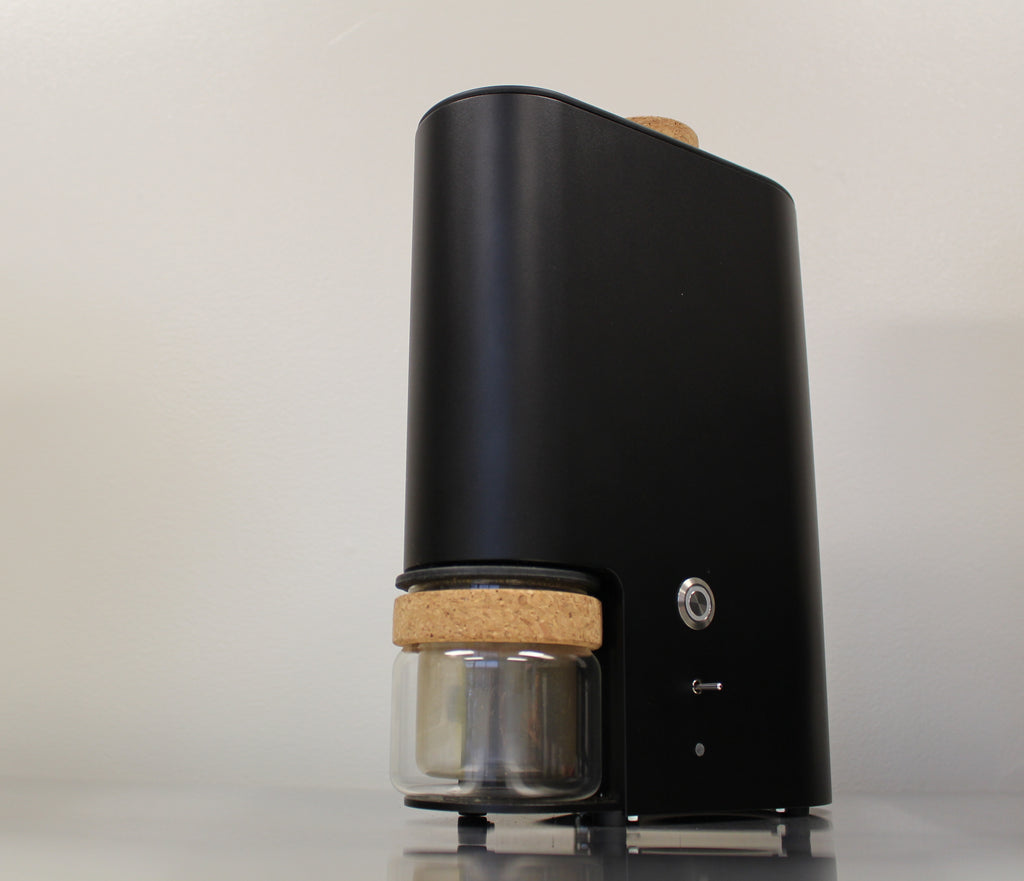 As a relatively new coffee roasting business, we must strictly evaluate where to invest our money and what features make it worth our while.
We discovered IKAWA sample roaster (pictured above, sitting on our coffee lab table) in 2016 when Gracefully Coffee Roasters, Inc. was first established. We were ready to start getting acquainted with samples and delve more deeply into cupping and creating roasting profiles.
IKAWA makes this possible by using a program to control the roast much like you would with a large roaster, such as our Diedrich IR-12. Not only that, but this roaster is small, portable, and will be very useful to us when we make trips to origin across the world.
Here are 3 reasons to love the IKAWA sample roaster:
1. Instant Evaluation from the Source
Recently, one of our green coffee suppliers was visiting our facility and commented on our IKAWA roaster. As an importer who directly sources her coffee from the farms, the IKAWA would be helpful to her in evaluation and helping the farmers grasp what tangible changes could be made. This presents the real life need for those in the coffee industry to communicate about the beans in an efficient way. Importers who are constantly traveling and evaluating coffees can help the farmers, themselves, and the roasters they supply to by using the IKAWA roaster.
2. Precision
IKAWA's technology allows you to create and edit roasting profiles with the IKAWA pro app. IKAWA states on their website, "create roast profiles with up to 20 temperature and 10 fan points". This is quite impressive given the size of this roaster. The technology put into this sample roaster is outstanding and is simply revolutionary when it comes to evaluating coffees.
2. Portability (As mentioned above but important enough to really emphasize)
While there are many sample roasters to choose from and quite likely a sample roaster that is made by the same company as your batch roaster, why limit yourself to staying put? If you travel to origin or plan on doing so in the future, you have this incredible technology that you can pack up and start evaluating from the source.
*Special Note- We were in no way commissioned to write this post, it's purely from the heart to share our experience with our customers and readers!