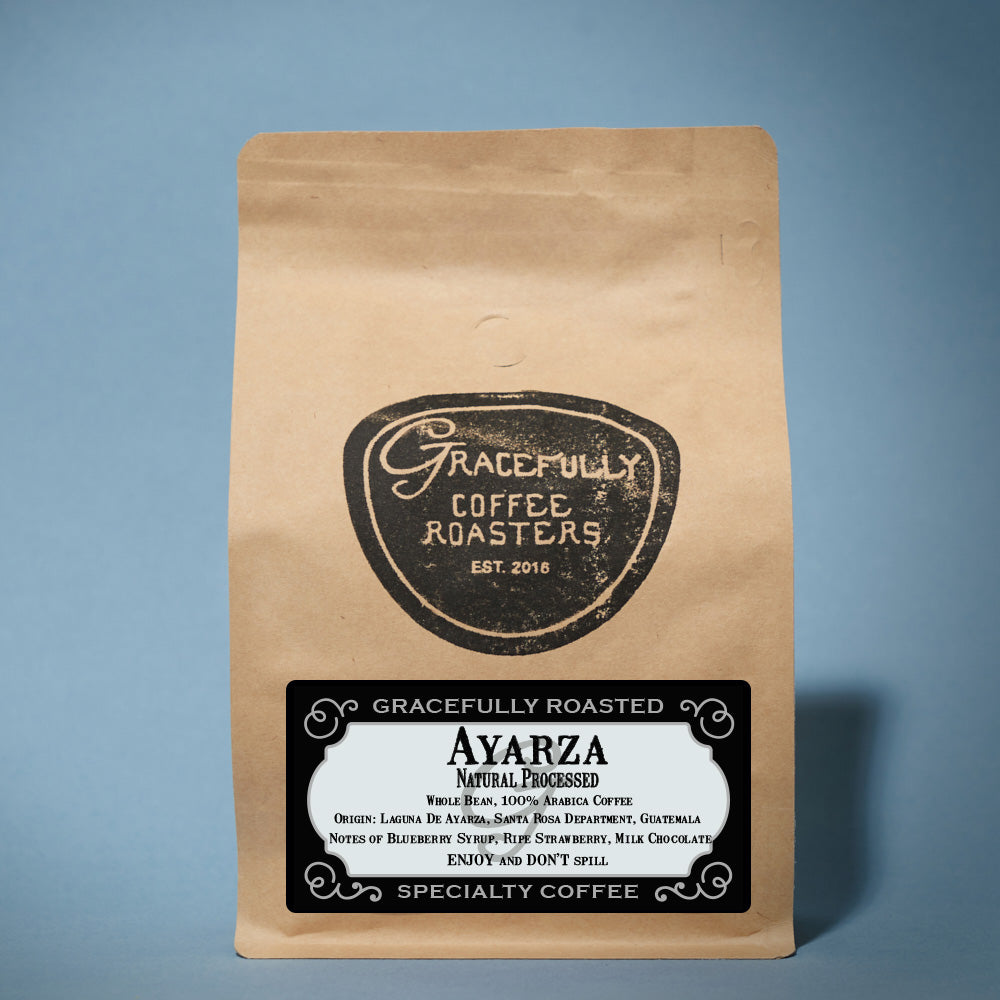 Our Ayarza Natural Processed coffee is from the Cooperativa El Porvenir. This coffee comes from the hard work and dedication of nine producing families and twenty eight farms in the area surrounding Laguna de Ayarza, in South East Guatemala. Coffees are dried 5-6 days on the patios, then finished in guardióas. Shade trees in this area include broadleaf and conifers. Ayarza is from a particular group of coffees referred to as the "wine series" for the fruit forward and slightly fermented notes.
Farming families include the Lorenzo, Zapata, Aguirre, Najera, Mendez, Sandoval, Ortega, Martinez, and Barrera families.
Notes of Blueberry Syrup, Ripe Strawberry, Milk Chocolate
Altitude: 1800 MASL
Varietals: Catuaí, Pache, and red and yellow Bourbon.
Process: Natural
Source: Onyx Coffee
12 oz