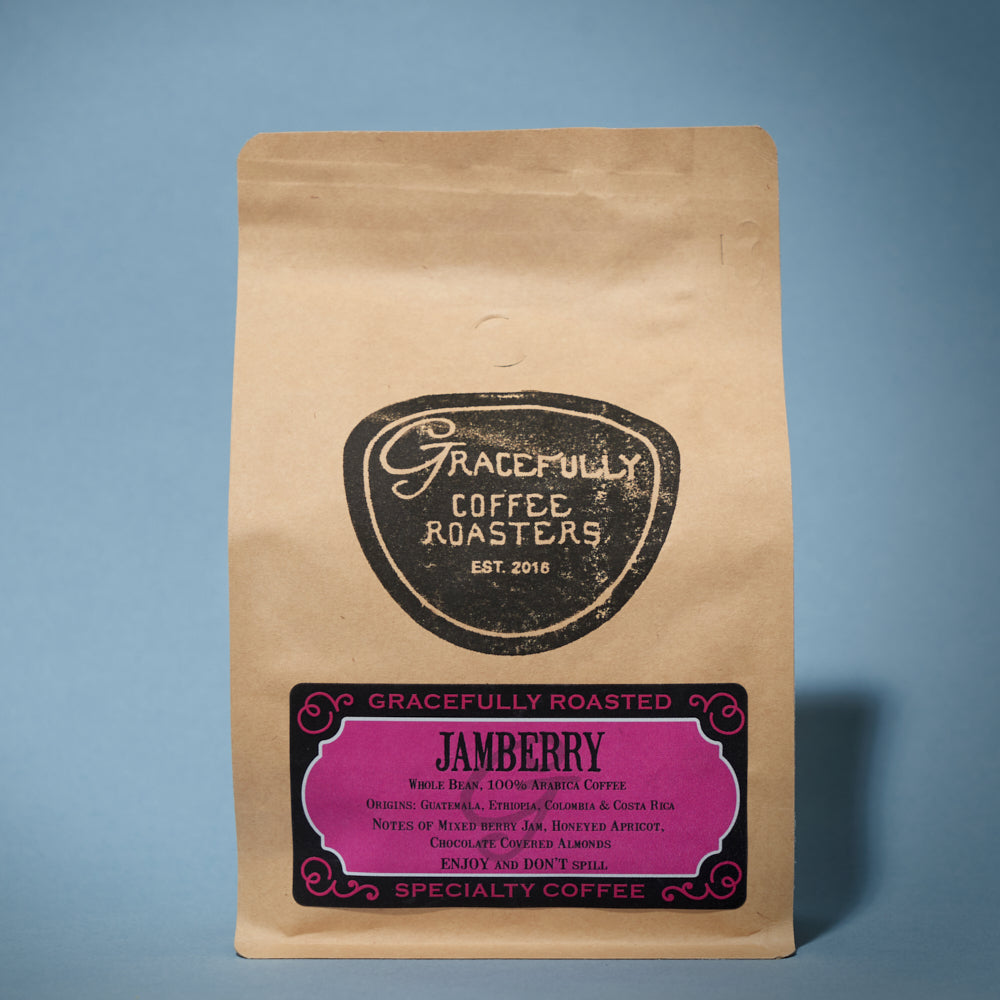 This blend combines several of our farm-sourced single origin coffees which are fruit forward on their own but when combined, create something sweet, yet very smooth.
From your first sip, you will taste the jam-like berry flavors followed by a smooth chocolatey, nutty finish. 
We curated this blend to please:
The people who love fruit-forward Natural Process coffees. 
Lovers of high quality light-bodied blends.
Those with an appreciation for our carefully chosen single origin coffees.
Origins: Colombia, Guatemala, Ethiopia, Costa Rica
Notes of Mixed berry jam, honeyed apricot and chocolate covered almonds.
12 oz