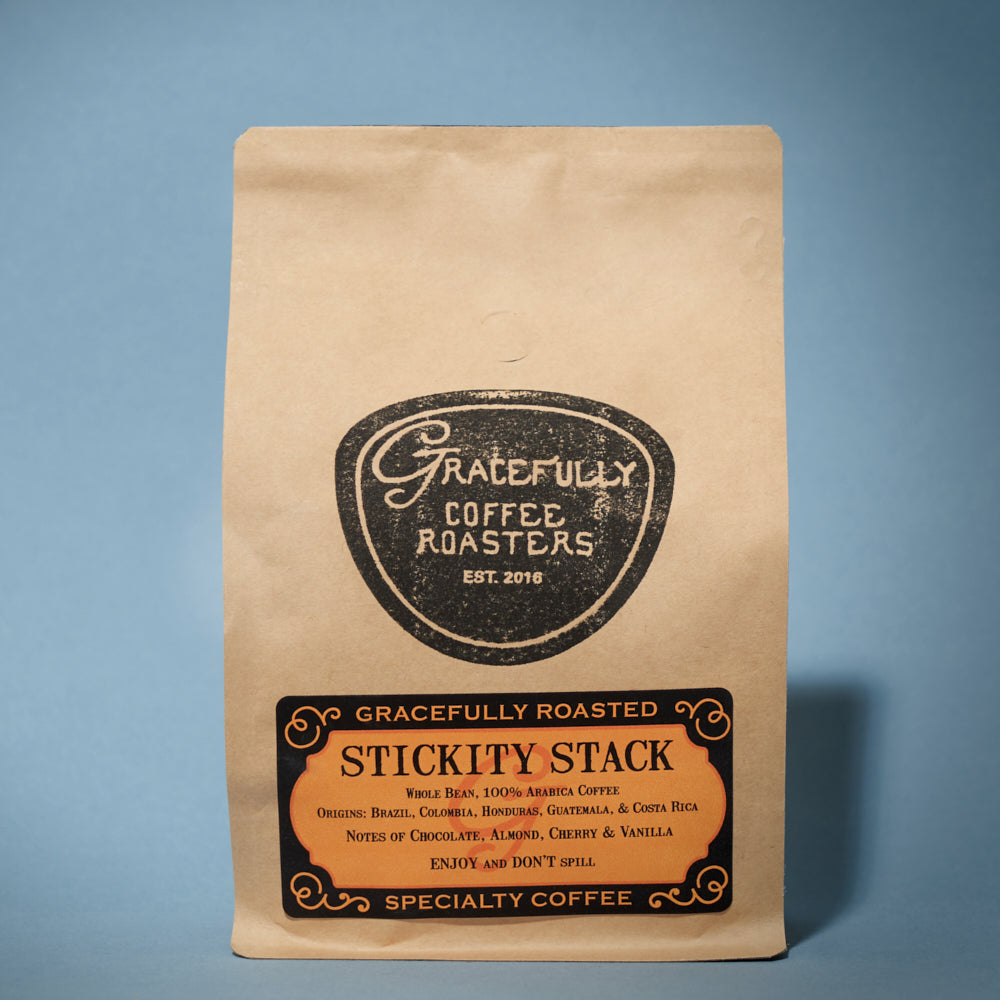 Stickity Stack is our signature espresso blend. It's rich and smooth body emphasizes the natural sweetness of the coffees to come forward in a beautiful crema-topped shot.  
Notes of Chocolate, Almond, Cherry & Vanilla.
Origins: Brazil, Colombia, Honduras, Guatemala, & Costa Rica
This blend combines a Brazil Natural, our direct source Colombian, a direct source micro-lot Guatemalan, an all organic Co-op sourced Honduran and Costa Rican coffees. 
Roast Level: Medium
                                                          12 oz