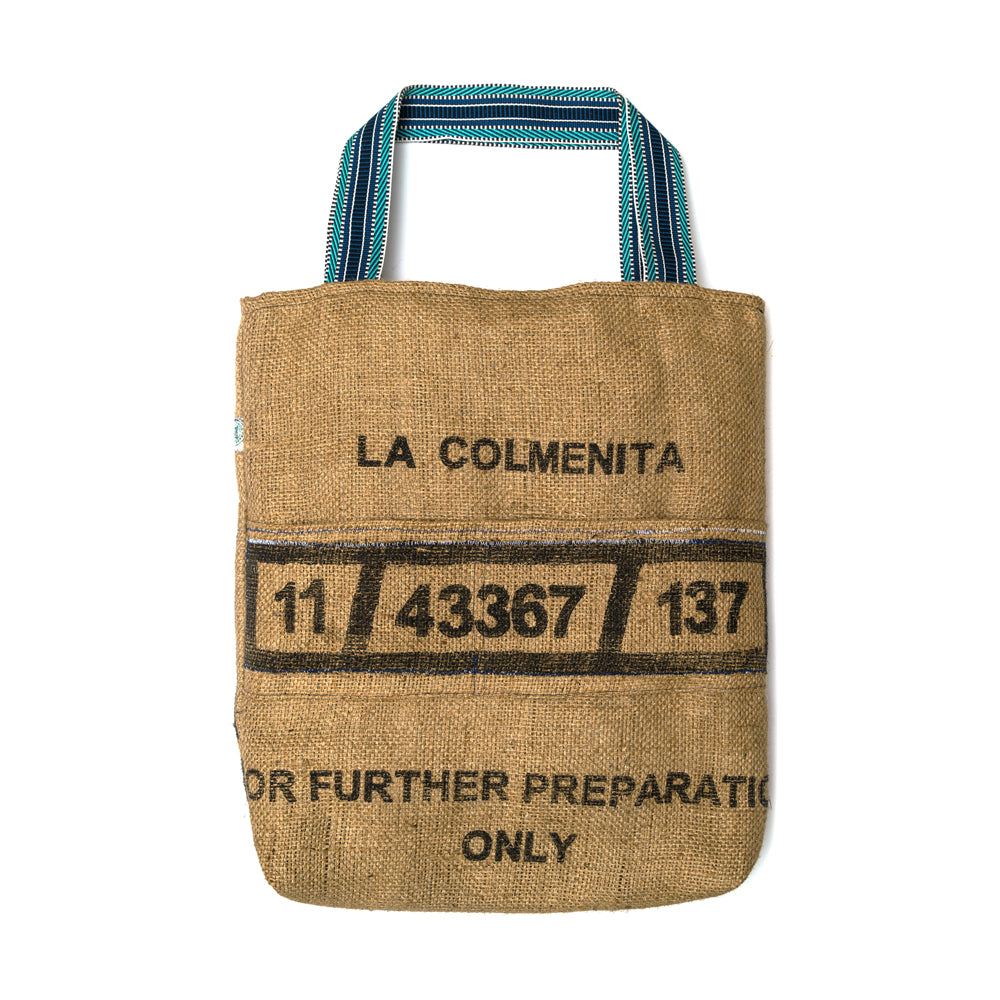 These market bags are handmade using the material that our green coffee comes in! 
Market Bag Features:
   -Pockets sewn on the inside and outside.
   -Lined with fabric
   -Durable thick shoulder strap
   -Locally handmade
   -Uniquely made featuring different origins
These bags are sold upon availability at the time of purchase. Each bag/origin will be sold as "Roasters Choice".